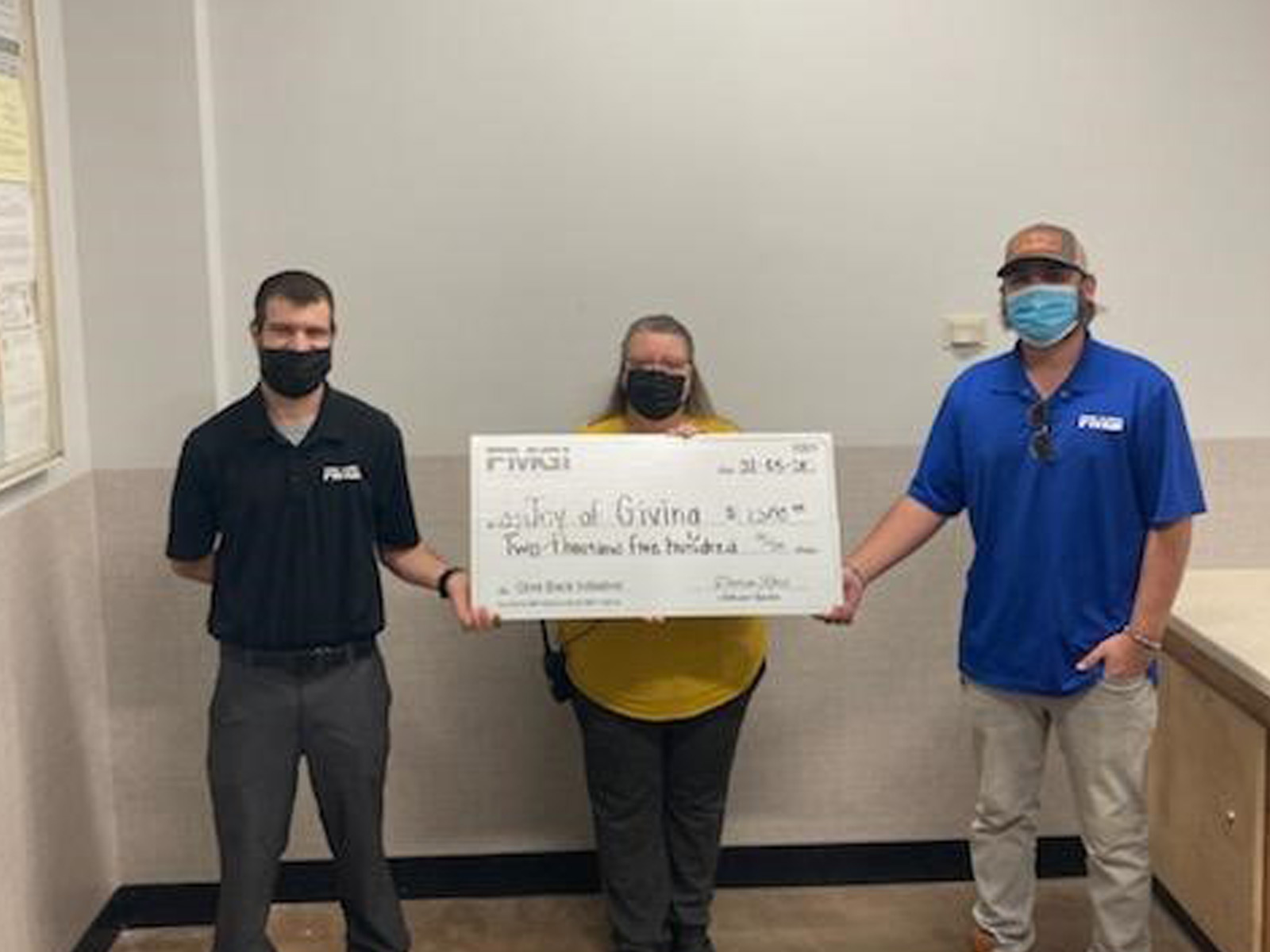 Walmart Supercenter 3417-275 in Naples, FL selected The Joy of Giving as it charity to receive FMGI's Give Back donation. FMGI Superintendents Cory Clevenger and Josh Romero presented a check to the store manager. The Joy of Giving is a year-round fundraising effort to bring families together on one special day in December when more than 1,000 Collier County children receive age appropriate clothes, toys, and gifts.
Every year over $100,000 is raised to provide holiday assistance to the children of Collier County. Every penny of that money helps purchase gifts for the children or is returned to the North Pole to be used for next year's event. While the money is being raised, select community members are busy making "Santa's List." Once a child is selected for the list, every child in the family from birth to 17 is added. These children are chosen based on need and/or extreme circumstances such as illness, family hardship and other extenuating circumstances.
Over 400 families take part in a one-day event in which parents come to "shop" from their child's wish list. No money exchanges hands, and a flurry of "elves" help ensure that items purchased are "Under the Christmas Tree" appropriate. Families are also given a free turkey.