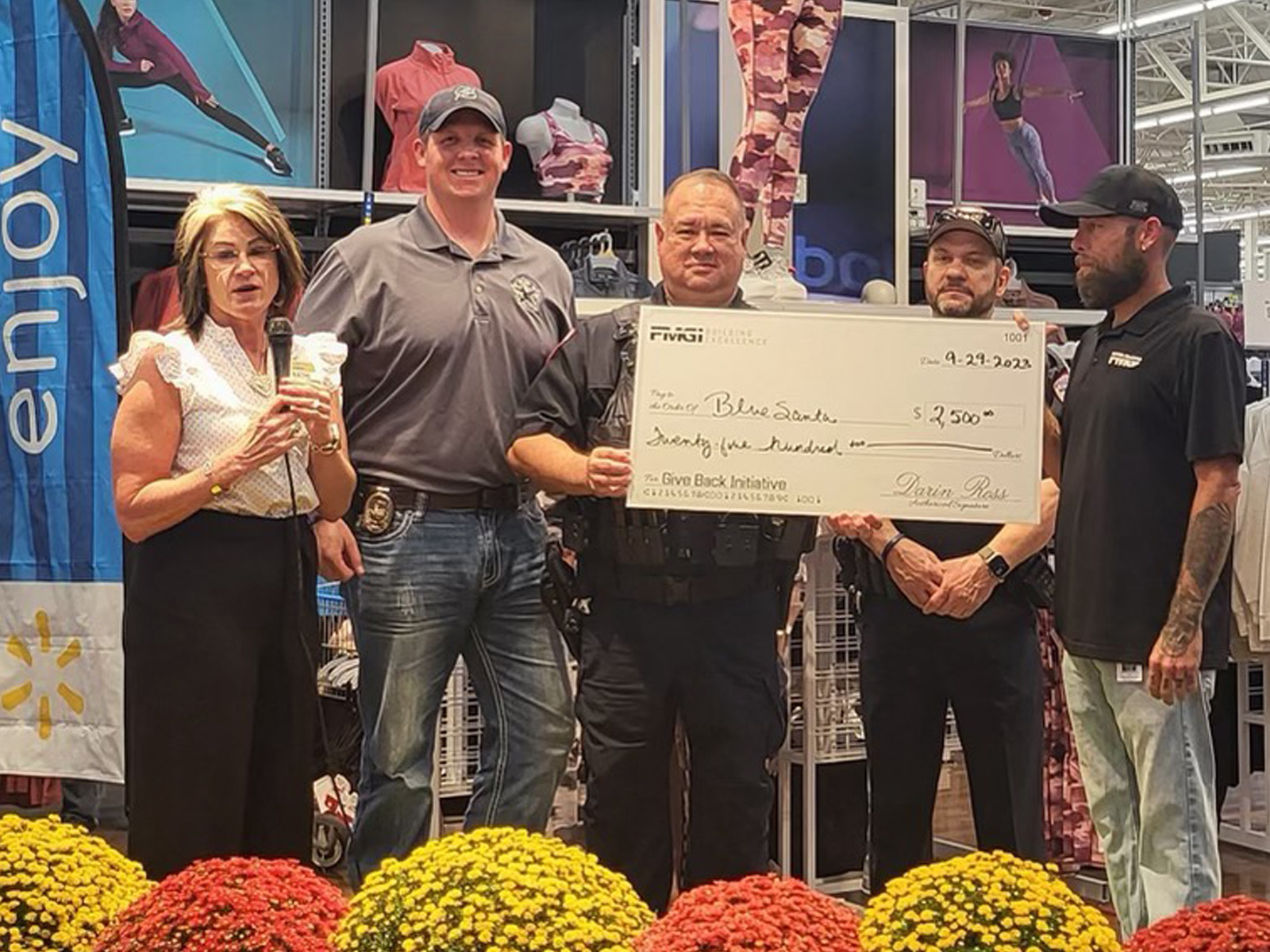 In celebration of its grand opening, the San Angelo, TX Walmart Supercenter selected Operation Blue Santa as the recipient of FMGI's Give Back donation. Daytime superintendent Chris Thomason and nighttime superintendents Manny Flores and Jose Dominguez Jr. presented the check at the grand opening.
Operation Blue Santa is a national program that works with local police departments to give local underprivileged students the opportunity to shop for Christmas presents with officers.
Every year since 2007, the San Angelo Police Coalition, has coordinated with local school districts to select students to participate. Volunteers from Goodfellow Air Force Base also invest their time and donated resources to share the joy of Christmas with families in need.
The shopping trips are made possible through private donations collected throughout the year. After shopping with the servicemen and women and local law enforcement, the children can have all of their gifts wrapped by other volunteers before leaving the store.