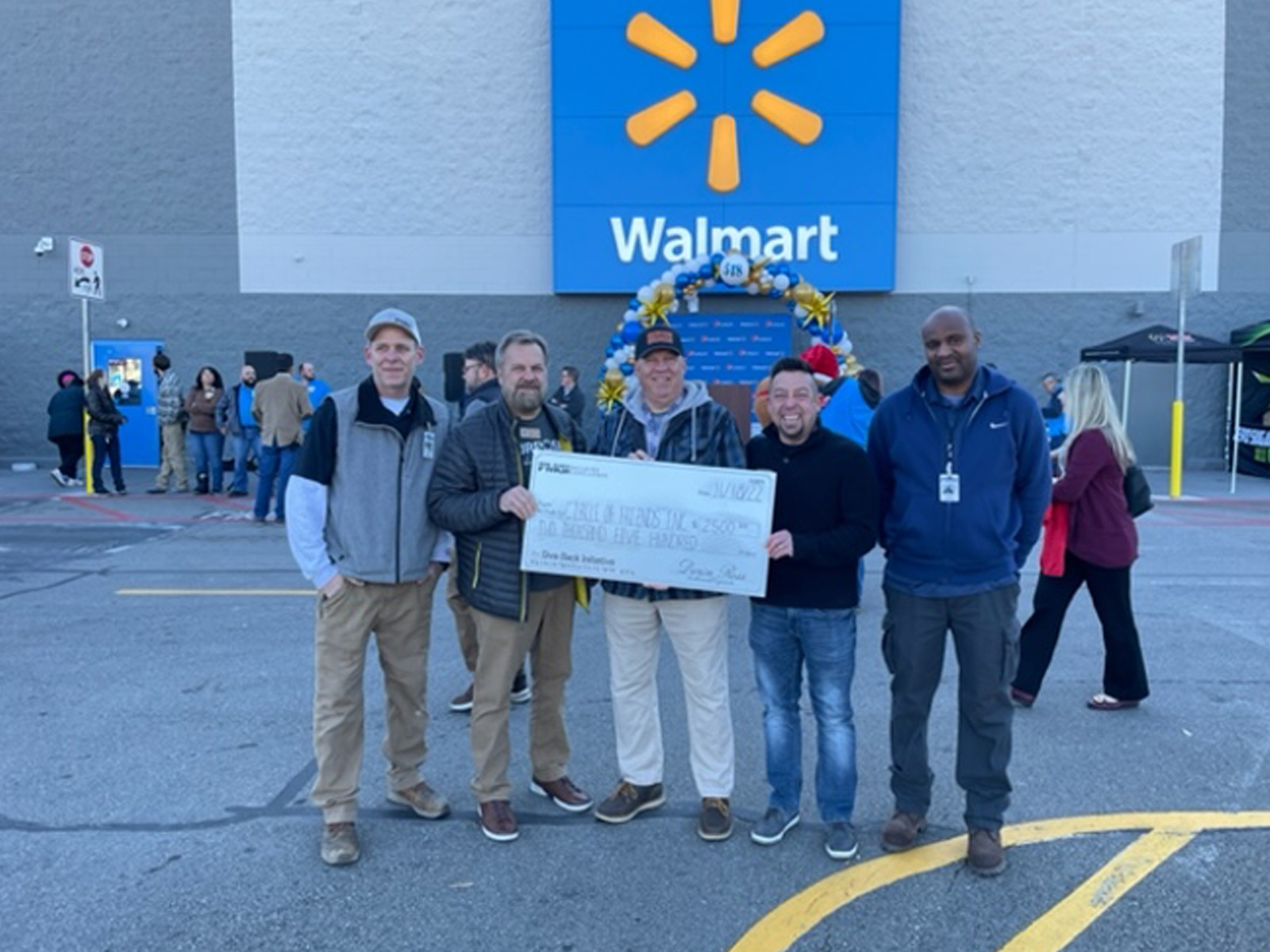 FMGI Superintendents Jason Hurt, Brian McCarthy and Jerod Davis joined Canton, Ga. Walmart 518 in celebrating its grand opening in November. As part of FMGI's Give Back program, each store selects a charity to receive a donation check at its grand opening. Walmart 518 selected Circle of Friends, and was honored to present the donation check to Founder Glenn Keen and VP of Operations, Nick Carberry.
Circle of Friends is a non-profit organization formed in 2019 to address the growing needs of adults with disabilities in Cherokee County, Ga. The Circle of Friends Coffee Shop located in Woodstock, Ga. provides supportive employment for young adults with intellectual and developmental disabilities. Its goal is to foster appropriate and supportive employment opportunities for young adults to gain valuable skills and earn a fair wage through mentoring relationships. Proceeds support Circle of Friends endeavors, including an affordable, inclusive living community!
The organization's leadership team is comprised of people from different career paths, experiences, and walks of life. The board includes parents of young adults with disabilities, community members, and young adults with intellectual and developmental disabilities (IDD).