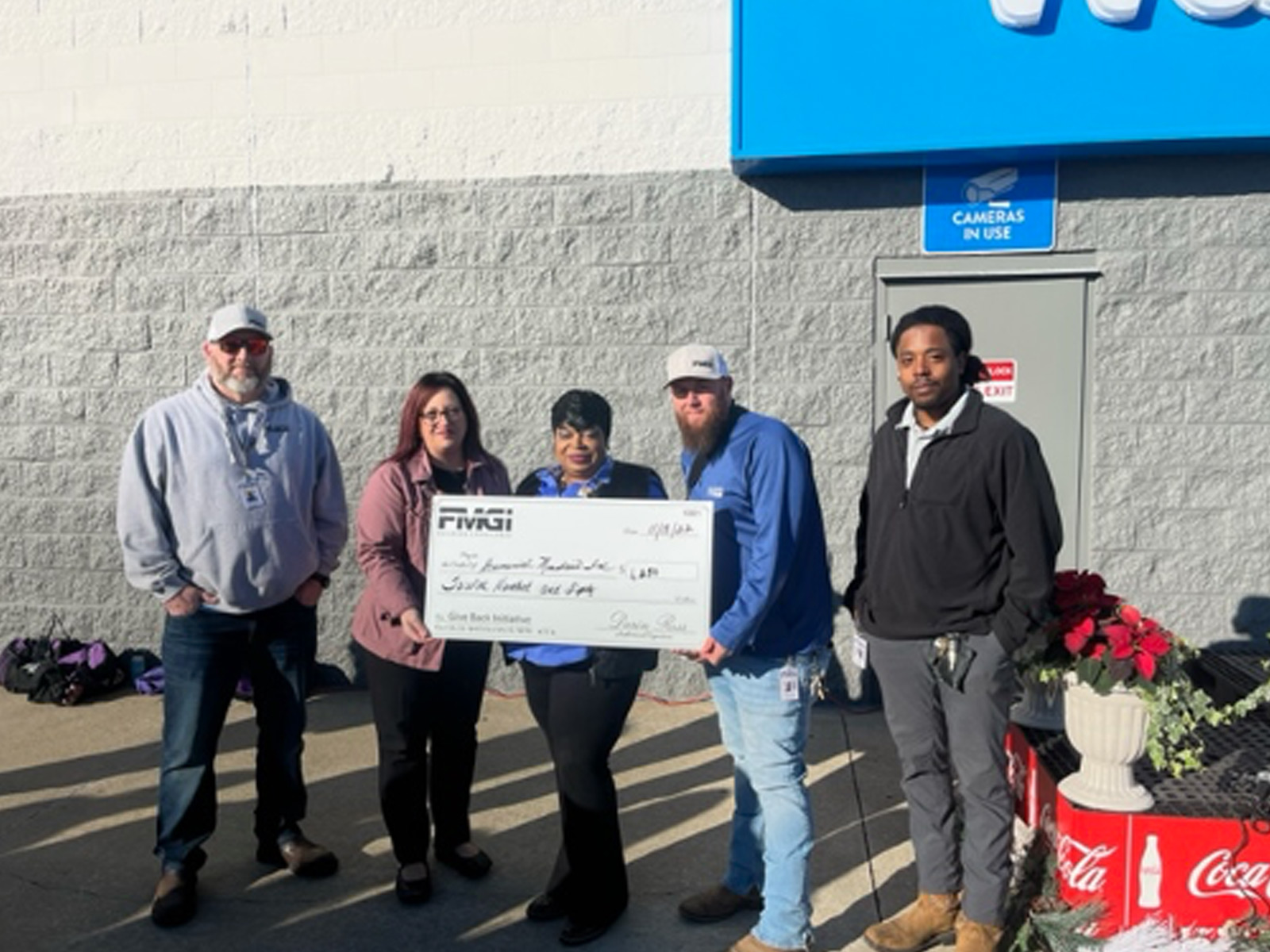 In keeping with FMGI's tradition of presenting a donation check to a charity of the store's choosing, Foley, AL Walmart #904 celebrated its grand opening by selecting two organizations to receive a Give Back donation check.
FMGI Superintendents Josh Clemmons, Anthony Whitson and Shaun Daniels joined Walmart in presenting a donation check to Ecumenical Ministries Inc. and Baldwin County Public Schools.
Ecumenical Ministries is a non-denominational, comprehensive social service agency providing aid to low-income families and individuals in Baldwin County, Ala. for more than 50 years. The organization addresses the urgent financial and material needs of its clients and provides a hopeful path to self-sufficiency and long-term economic stability.
The Baldwin County (Alabama) Public School System has been nationally recognized for its digital initiative that is bringing 21st-century learning to more than 31,000 students in kindergarten through 12th grade.  In partnership with its communities, the Baldwin County Public School's mission is to prepare ALL students to attend and graduate college and be career ready through a culture of equity and opportunity. It is their vision to foster a nurturing environment with high expectations for students to achieve their potential and graduate with countless opportunities.