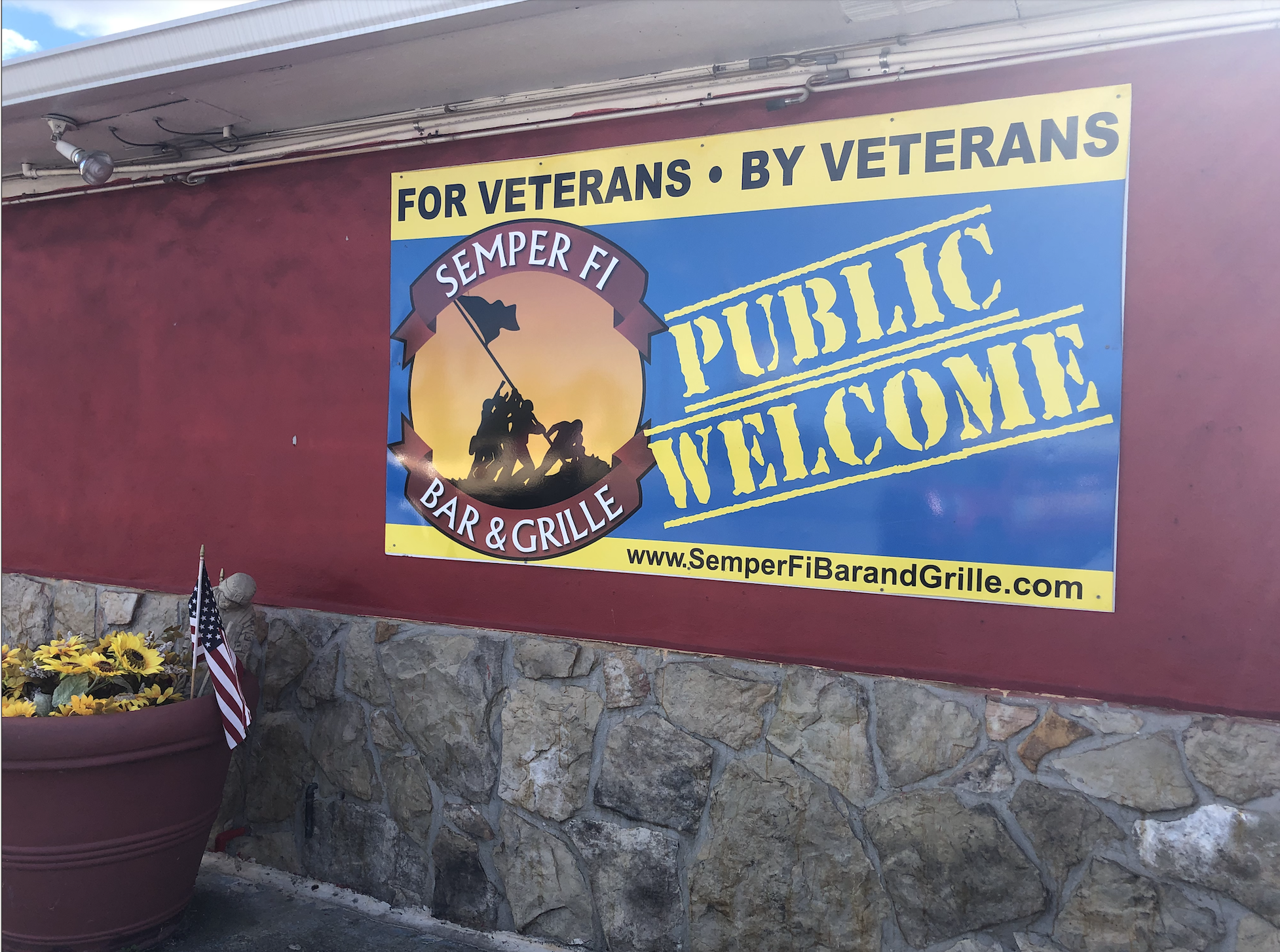 FMGI values those who have served our country through the military as well as those who are first responders. We strive to show that support every chance we get through awareness initiatives such as Red Shirt Fridays, employee activism such as One Tribe's "Carry the Load" fundraiser, and beyond. That's why, when one of our favorite dining spots needed help, we were eager to get involved.
A small project, Semper Fi Bar & Grill needed new ceiling insulation in their main dining room. They also hired FMGI to install new hard plank on the exterior of the dining area to ensure proper moisture protection.
"This was not our typical project, but we saw a need and knew this was a great opportunity to engage in and support a great cause," said FMGI President & CEO Darin Ross. "We're so happy to be able to work with and show our support for Semper Fi as not only a business, but as a cause as well."
Woodstock, Ga.-based restaurant, Semper Fi, launched in January 2015 when two Marine Veterans – a husband and wife team – Ralph (MSgt ret.) and Carrie Roeger, were inspired to create something extraordinary to give back to the Veterans of Atlanta and North Georgia. They had the vision to start a bar and grille that would be dedicated to the men and women that so bravely protect our nation, including our First Responders.
"My wife and I started Semper Fi with mission of serving our veterans and first responders and giving them a place to reconnect with other vets and with the community again, said co-owner Ralph Roeger." We give them a place to call home, when they may not have had that since they served. Many felt felt like they didn't fit in, but they found a common bond, and place to fit in here."
For FMGI, we enjoy the food at Semper Fi, but we love hearing the stories, honoring our servicemen and women, and feeling part of this incredible mission.