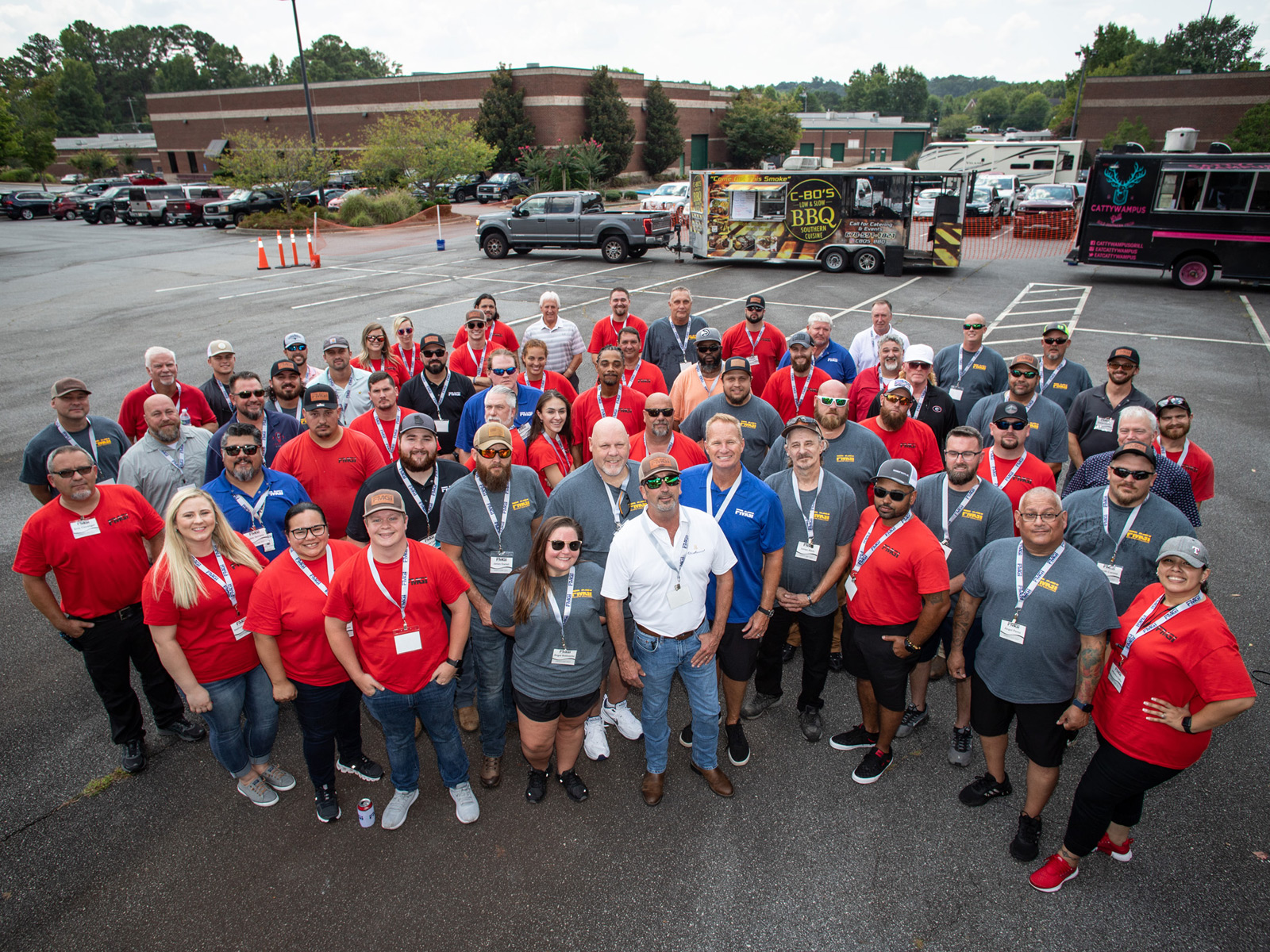 At FMGI, we are passionate about safety and elevating industry standards. Nearly 140 employees and extended team members participated in our annual Safety Training Day in August, featuring guest speakers and demonstrations, including:
James Delaune with Lancaster Safety
Fall Protection
Forklift
Scissor Lift
Scaffolding Awareness
PPE & Hazard Assessment
Extension Cord Condition & Proper Usage
Extensive LOTO (Lock-Out Tag-Out) Training
Proper use of LOTO Log & Kit
Jeff Lippitt (FMGI PM), Jamie Bartlett (FMGI Operations Manager), and Leroy Ortiz (CEO w/ Creative Lighting & Power) demonstrated what a LOTO should look like and proper usage and documentation.
Scott Head shared insurance information and conducted Q&A.
Thanks to Discount Waste who provided breakfast. Attendees enjoyed lunch from local food trucks as well as fun door prizes.